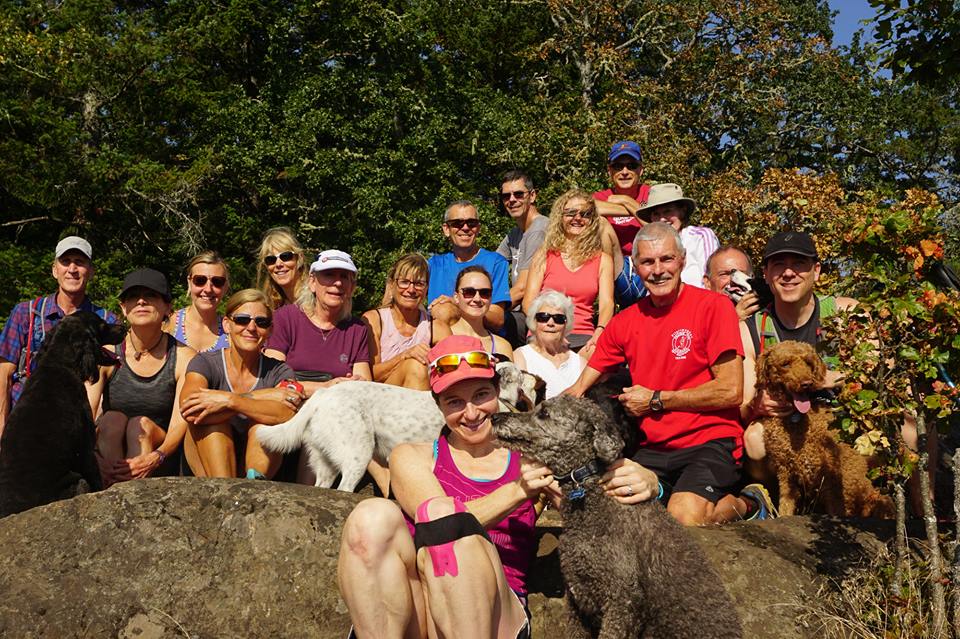 HHH#1 — Monday, August 2 (B.C. Day) — Stewart Mountain and Scafe Hill, meet at the end of Westoby Road at 9:00 am. Optional swim at Bob's at McKenzie Lake after the hike.
HHH#2 — Sunday, December 26 (Boxing Day) — Mount Newton, meet at the Prairie Inn Neighbourhood Pub at 10:00 am for car-pooling to Alec Road.
You don't need a dog to join in with the Harriers Hounds Hikes as everyone is welcome. Add these dates to your social calendar. No running!
Submitted by: Bob Reid, January 1, 2021.